3 Things to do in the first 24 Hours of your Bangkok Trip
Whatever brings you to Bangkok, you're in the right place. The Westin Grande Sukhumvit is right in the heart of the most popular zone for shopping and entertainment and at the mid-point of the city's sprawling central business districts. Within moments of stepping outside into the street you could be ascending to Sukhumvit BTS skytrain station or descending to Asok MRT underground station giving you the most freedom of the city possible today.
Bangkok welcomes more visitors than any other city in the world and it doesn't take long to realize why. A city of contrasts with action at every turn, it never ceases to amaze.
As for your own explorations, might we make these suggestions?
Culture at 'Train Night Market Ratchada'
How does the idea of immersing yourself in local popular culture at a buzzing night bazaar sound? There's a great opportunity just a 15-minute taxi ride away or a couple of stops along the underground line to Cultural Centre station. It's called "Train Night Market Ratchada" or Talaad Rot Fai Ratchada in the local vernacular. Vibrant and colorful, the various units are comprised of converted train freight and shipping containers that turn out rather stylishly. Split into long avenues, antiques, second-hand toys, and kitsch curios are found in the center. On the periphery, there's a combination of clothes, shoes, handbags, and snack stalls. Up towards the back end is a row of bars, with VW Vans, adorned with fairy lights, pumping out pop tunes. You can even get a haircut or a manicure. And you can't miss it: it's right behind the station.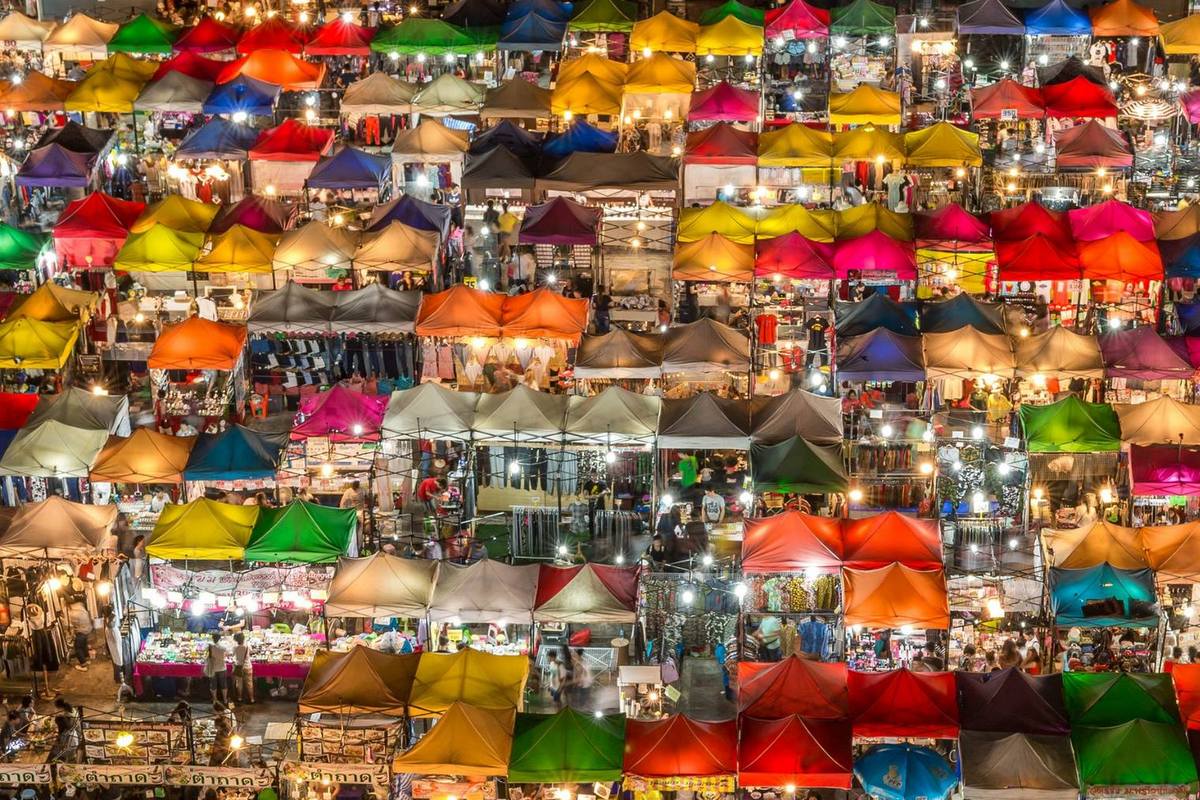 Workout at Benjakitti Park
Believe it or not, it is possible to strike a work-life balance in Bangkok. For evidence, you'll find one of the chief enablers - Benjakitti Park – a short stroll or jog from our front door. A 21-hectare green lung wrapped around a lake, the park was created to honor the 72nd birthday of Her Majesty Queen Sirikit. Within its boundary are dedicated tracks and spaces for perspective shifting, health-giving activities from cycling and jogging on parallel tracks, to boating and skateboarding, and simply taking time to sit and stare at the manicured flora and rippling water. One of the best ways to soak it all up and find your own balance is to join one of our regular three-milers led by a RunWESTIN™ Hotel Running Concierge. Runners of all levels are welcome every Monday, Wednesday and Friday from 6.30 am to 7:30 am. Please book 1 day in advance.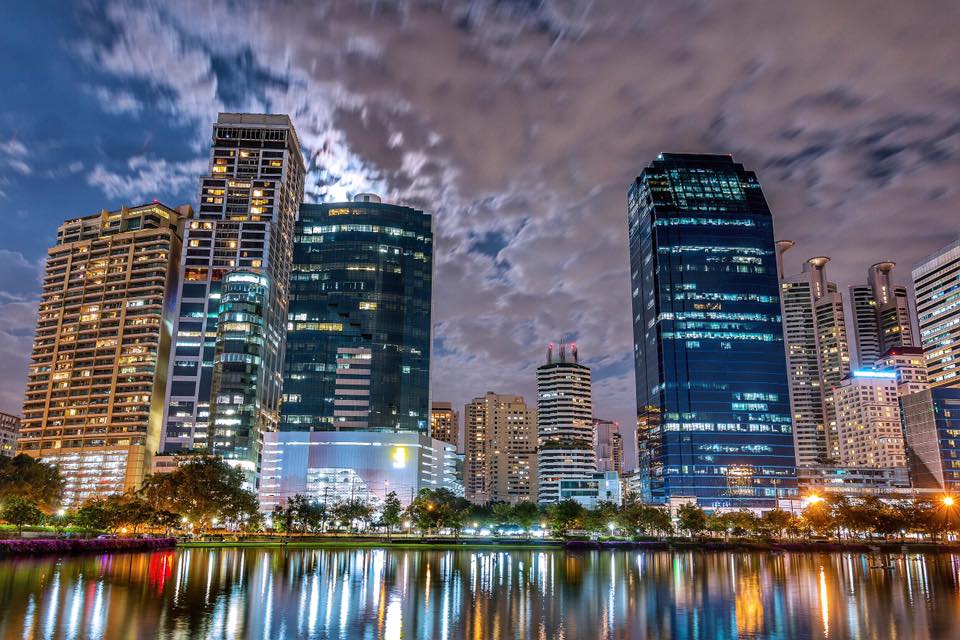 Shopping at Terminal 21
As luck would have it, right next door is one of Bangkok's most fashionable and full-on malls. As its name suggests, "Terminal 21" takes traveling the world as its theme, collecting several iconic destinations across nine floors. You might find yourself wandering around a maze of shops in Tokyo, sauntering down London's Carnaby Street, bagging a bargain in an Istanbul zouk, or shopping for something to fill your growling stomach at the Fisherman's Wharf in San Francisco. With over 600 shops of both local and international origins, a Cineplex, Gourmet Supermarket and food court, you can shop till you drop, revive, catch a movie and people watch to your heart's content, all without having to hop a train or jump into a taxi.