Festive Goodies from our Christmas Bakery
Spread your compliments of the festive season with a delectable Christmas Hamper that eloquently conveys your goodwill. Choices range from our signature rich fruit cake to Christmas cookies and more. All sold individually or beautifully packaged in three different sizes: Christmas Hamper Bag, Classic and Deluxe Hamper, priced from Baht 2,500 to 4,500.
Good to know:
Pick up at the hotel during December. Free delivery for orders of Baht 20,000 or more within Bangkok area.
Company logo and special motifs can also be added for personal touch with additional charges.
All prices are in Thai baht and inclusive of 10% service charge and 7% government tax.
More information or reservation, please call (66)(2) 207 8000 or e-mail fb.bangkok@westin.com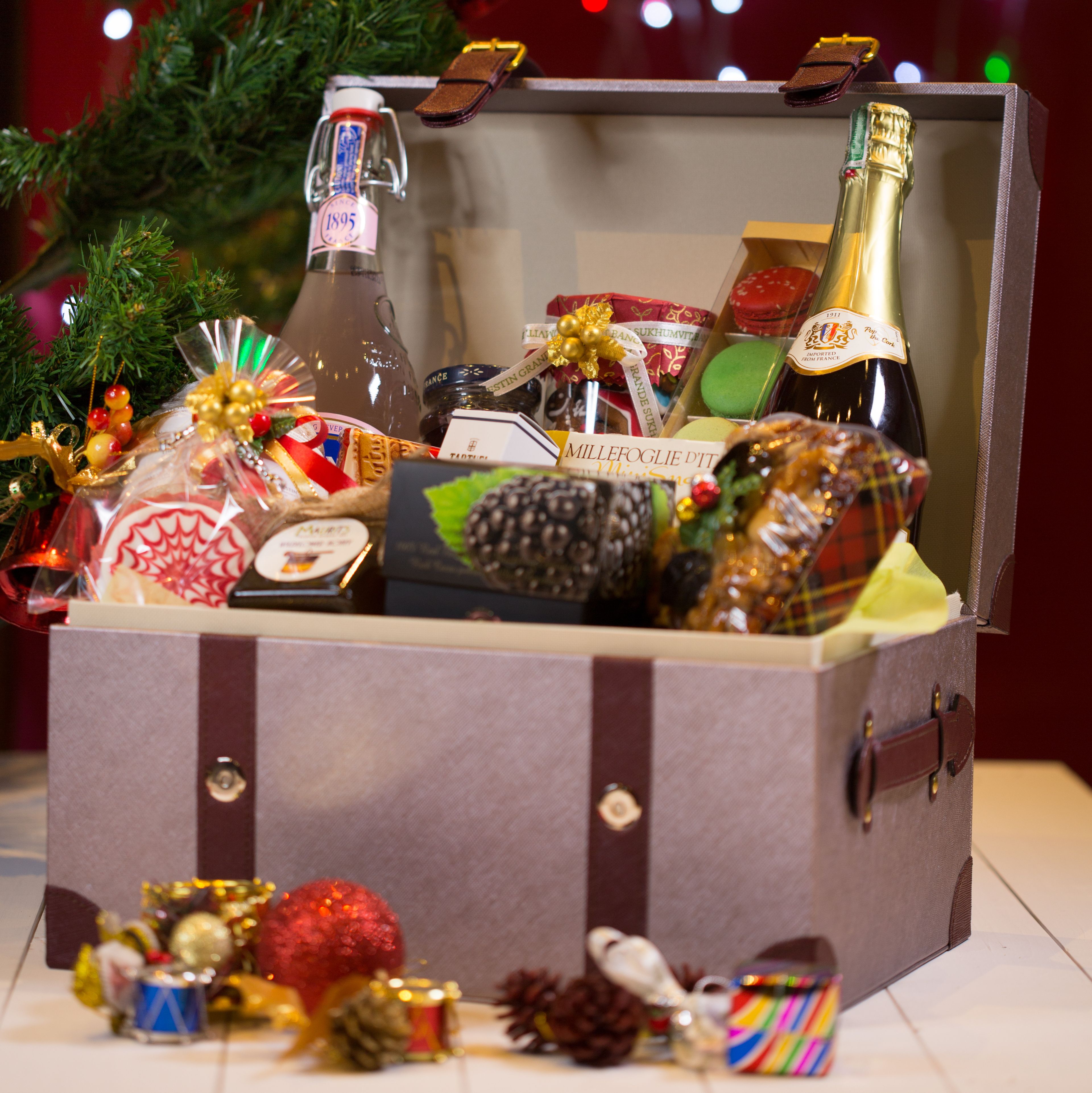 Deluxe Hamper
Baht 4,500
Red premium hamper box
Tartufi Morra Italian White Truffle Oil
Premium French Grape
Premium French Pink Citrus Lemonade
Chocolate coated freeze dried blackberries
Italian Crispy puff filled with pastry cream
Caramelized Belgium biscuit
Premium wildflower honey
Macadamia nut & mixed fruitcake
Macaroon box
Christmas cookies and Christmas ginger bread
Book via our Online Store and get 20% discount:
More information or reservation, please call (66)(2) 207 8000 or e-mail fb.bangkok@westin.com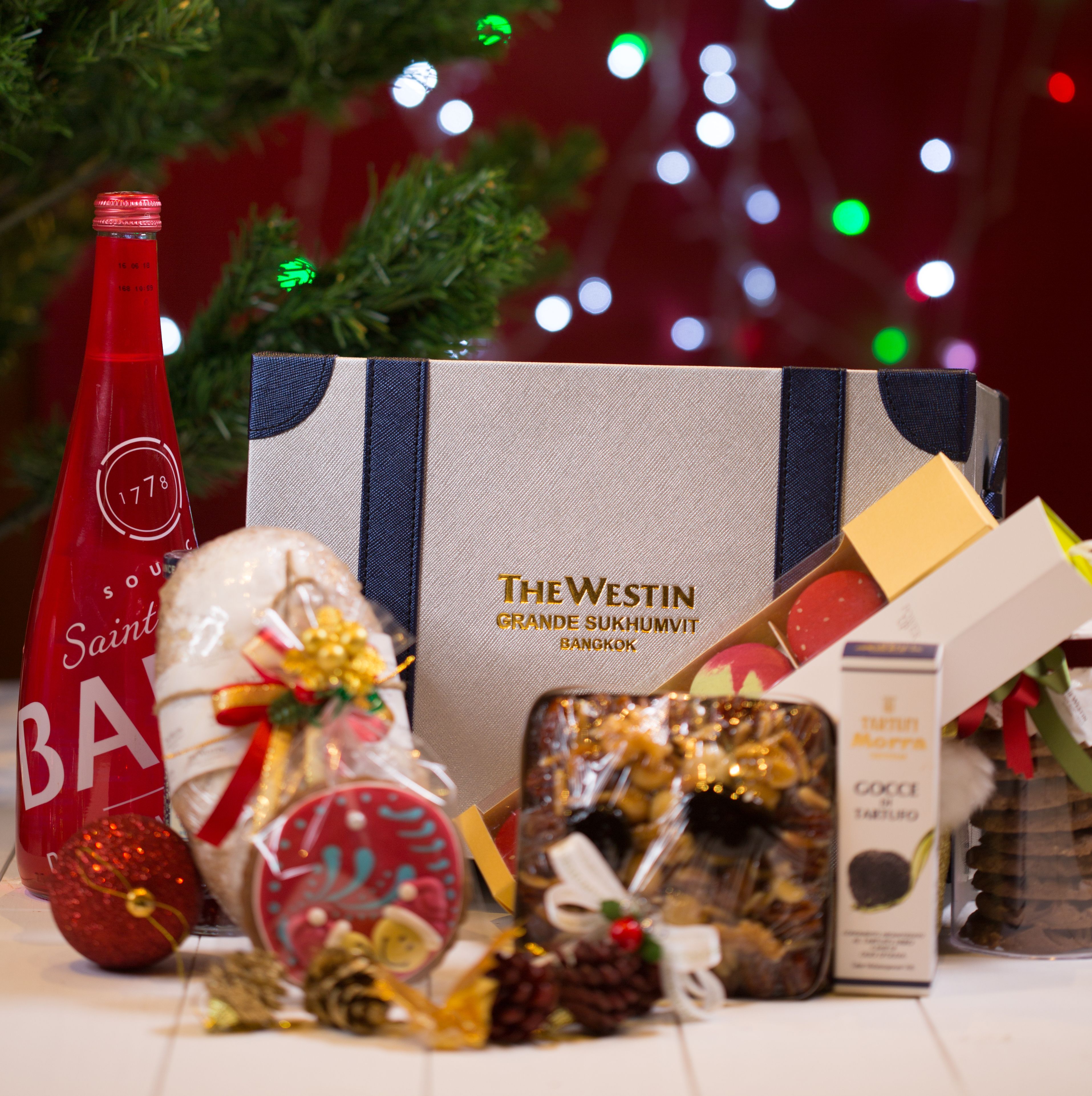 Classic Hamper
Baht 3,500
Blue premium hamper box
Tartufi Morra Italian Black Truffle Oil
Natural French mineral sparkling water
Premium French Raspberry Jam
Macaroon box
Christmas stollen
Macadamia nut & mixed fruit cake
Westin Chocolate praline
Christmas cookies and Christmas ginger bread
Book via our Online Store and get 20% discount:
More information or reservation, please call (66)(2) 207 8000 or e-mail fb.bangkok@westin.com
Christmas Hamper Bag
Baht 2,500
Christmas Hamper Bag
Natural French mineral sparkling water
Vicenzi Grisbi Belgium biscuit filled with lemon cream
Premium wildflower honey
Christmas stollen
Macadamia nut & mixed fruit cake
Westin Chocolate praline
Christmas cookies and Christmas ginger bread
Book via our Online Store and get 20% discount:
More information or reservation, please call (66)(2) 207 8000 or e-mail fb.bangkok@westin.com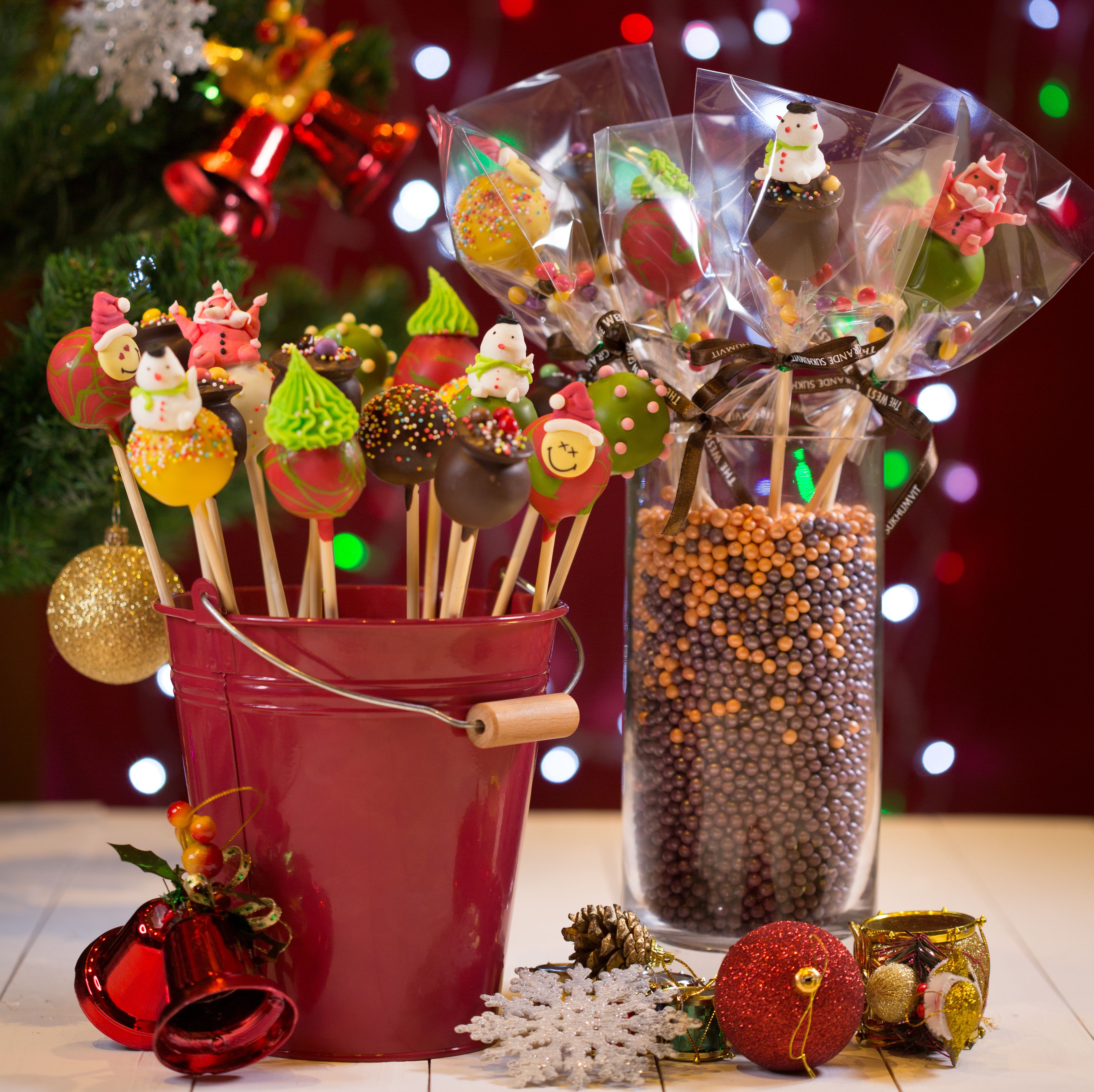 Christmas Goodies
Starting at Baht 100
Chocolate Santa
Christmas Stollen
Chocolate Lollipop
Chocolate Praline
Chocolate Red Snowman in a box
Chocolate Frosty Snowman in a box
Macadamia nut & mixed fruitcake
Macaroon box
Christmas cookies
Christmas ginger bread and much more
More information or reservation, please call (66)(2) 207 8000 or e-mail fb.bangkok@westin.com